Humans have a weird tradition of making "resolutions" to mark the arrival of a new year. What makes this day different from any other day? What keeps us from making healthy commitments at the beginning of each new month or on our birthdays? Only an astonishing 7-8% of individuals continue their resolution throughout the year.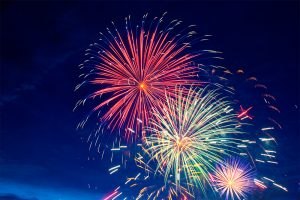 Most people fail within the first couple weeks. Among Americans, the most popular resolutions prioritize the importance of maintaining health, promoting wellness, and increasing exercise. 
Although countless individuals strive to drink more water each year, many of us continue to fall short of our goal.
What keeps us from drinking more water? We live in a society that emphasizes excitement and prioritizes novel experiences. In a world with infinite beverage choices, has drinking flavorless water become a bore? What if drinking water could be something we enjoyed instead of representing a goal we forced upon ourselves? We wondered this too.
Infusing your water by adding different fruits and herbs not only tastes better -it can also provide additional health benefits. Simple additions can lead to powerful results! For instance, adding cucumber is an easy way to boost the flavor of your water while enjoying the antioxidants and vitamins that come with it. You can also enhance your water with strawberry and kiwi. This powerful combination can provide you with additional benefits including enhanced immune system protection, blood sugar regulation, and easier digestion. Herbs like sage, mint, or basil can also provide refreshing alternatives and can be easily mixed with various berries. Not feeling terribly creative? There are countless online recipes to try. No wonder upscale spas and hotels all around the world have infused water in their lobbies!
If you think this is a simple idea to drink more water I am sure you will find that creating it is even easier. You can use any pitcher for liquids but there are special infusing pitchers you can buy that keep the fruits and herbs in a separate container to secure any seeds or other small particles that might escape. After adding in the ingredients to infuse the water it's best to let it sit for two to four hours or you can leave it overnight in the fridge. Since the fruits and herbs are fresh it may only last two to three days. Once the pitcher is done it can be replenished with water but will need to wait to infuse again.
With everything going on in our daily lives, it is no surprise that drinking enough water can fall by the wayside. We hope that infusing your water with a few fruits, veggies, or herbs can help you meet your health and wellness goals. What's your favorite combination for infused water?