Features our Cell Repair Nutrient™ as a key ingredient.  Unique combination formula of GROWTH FACTORS + HYALURONIC ACID + ANTIOXIDANTS + BIOENZYMES that prevents premature ageing and reduces signs of photoaging within 1-2 weeks.  Cell Repair Moisturizer should be used twice a day.
30ml Bottle
DESCRIPTION
Cell Repair Moisturizer can be used as a MAINTENANCE treatment or as a part of daily skin
care routine:
– ANTI-AGING
– DRY SKIN
– REDNESS
– SUNSPOTS
INGREDIENTS
Cell Repair Nutrient ™, Hyaluronic Acid, Arnica Montana Extract, Hydrolyzed hempseed protein,Pentylene Glycol, VitaminB3 (Niacinamide), Provitamin B5 (D-panthenol), Organic aloe leaf juice, Organic shea butter, Stearic acid, Glycerin, Sweet Almond Oil, Vitamin E, Sunflower seed oil (helianthus annuus), Organic neem seed oil (melia azadirachta), Organic rosemary leaf extract (rosmarinus officinalis), Organic sunflower seed oil (helianthus annuus), Meadowfoam Seed Oil (limnanthes alba), Organic white willow bark extract (salix alba), Squalane (C13-15 alkane), Ceramide NP, Ceramide AP, Ceramide EOP, Cholesterol, Phytosphingosine, Sodium Lauroyl Lactylate, Carbomer, Ethylhexylglycerin, Xanthan Gum, Emulsifying wax, Benzylalcohol /DHA, Tetrasodium glutamate diacetate, Sodium Gluconate, Sodium Acrylate, Aryloyl-dimethyl taurate copolymer, Isohexadecane, polysorbate 80, Phenoxyethanol.

HOW TO USE
Use 1-2 times a day:
Daytime: Apply before sunscreen
Nighttime: Apply 10 min. after Cell Repair Serum and before going to bed
Same quality and potency formula of growth factors and antioxidants that reduces signs of premature aging such as fine wrinkles, sun spots and skin yellowing.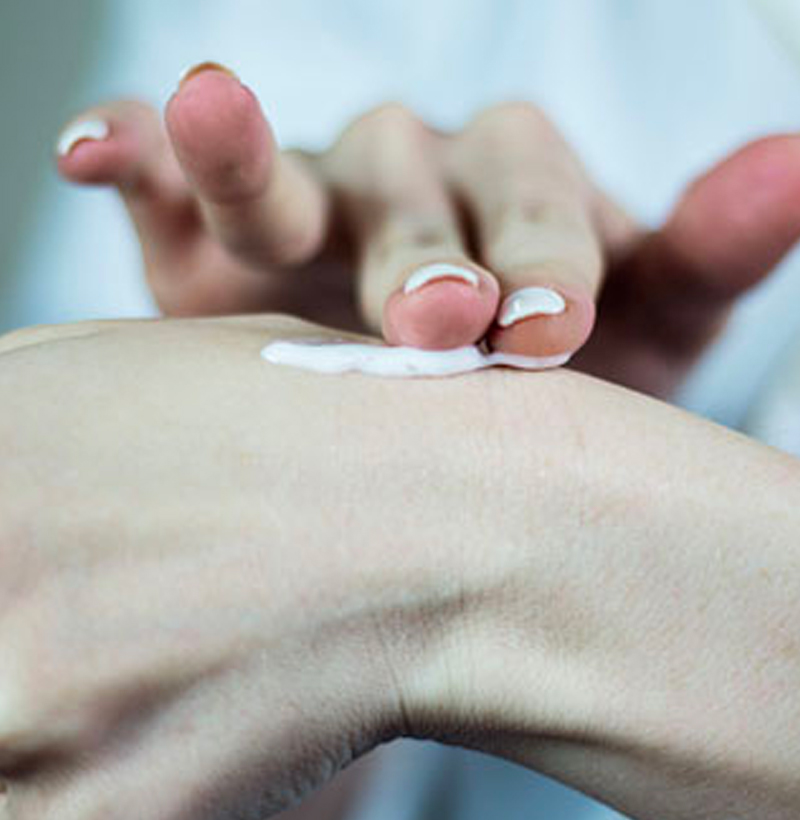 USE AS A MAINTENANCE TREATMENT OR AS PART OF A DAILY SKIN ROUTINE
CELL REPAIR NUTRIENT
Unique combination of GROWTH FACTORS + HYALURONIC ACID + ANTIOXIDANTS + BIOENZYMES that prevents premature ageing and reduces signs of premature aging.
ORGANIC HERBAL EXTRACTS (NEEM SEED, ROSEMARY LEAF, SUNFLOWER SEED,
WHITE WILLOW BARK)
Prevent signs of aging caused by UV damage, have anti-inflammatory properties, and help to maintain skin hydration.
VITAMINS BLEND (VITAMIN B3, B5 AND E)
Prevents skin irritation, dryness and roughness; improves skin elasticity; and reduces skin yellowing and red blotchiness.
Cell Repair Moisturizer can be used as a MAINTENANCE treatment or as a part of daily skin care routine:
– ANTI-AGING
– DRY SKIN
– REDNESS
– SUNSPOTS