Have you ever heard of growth factors? By word association some people may think of something far worse, like growth hormones or steroids. If you are unfamiliar, it may sound like something from a mad scientist in the little shop of horrors.  Allow us to put your mind at ease by explaining that growth factors have nothing to do with making things bigger, in fact they are among the most powerful new technologies in skin care.
The human body is producing growth factors even as you read this. They are present all over your body and tell your cells to heal and yes you guessed it, grow. Growth factors can signal the skin to rejuvenate and repair damaged skin cells. They play a vital role in increasing cellular division and help with the production of elastin and collagen which result in the skin appearing youthful and supple.
I know what you're thinking … "Great! My body produces growth factors so I don't need to worry about finding skincare products that include growth factors." Not so fast! Like most things in life, as we age our body stops producing as many cells and growth factors which lead to a breakdown in the dermis meaning lines, wrinkles, crows feet, and less than stellar skin tone and texture. Products with growth factors can help everyone but are best for people with lined, damaged, sagging or dull skin. The best part about growth factors is that they can also be used as a milder alternative to the popular ingredient retinol, which is too abrasive for some skin causing irritation.
Thanks to multiple studies and developments in biotechnology, there are lots of places we can look to find growth factors. As discussed before, growth factors can come from different human cells (skin cells, bone marrow stem cells, or fat stem cells) or from animals and plants. If you're familiar with the show "Keeping Up With the Kardashians" Kim gets a "vampire facial" from Dr. Barbara Sturm. This is the process of taking the patient's blood and taking the platelet rich plasma or PRP and microneedling your face while applying the drawn blood back onto the face. If that sounds a little intense there are plenty of serums that contain growth factors with no blood required!
So now that you know a little more about growth factors I am sure you want to know if it actually works. Over the past 15 years there have been several clinical studies that call attention to the benefits of topically applied growth factor products to the skin. There was a drastic improvement in the appearance of fine lines, wrinkles, texture and discoloration. However, they did find that great results happened after 6-12 weeks of continued use so be sure to set reasonable expectations. Finding a quality skincare product with growth factors is always a good choice, like Avenoir products that contain more growth factors than any other product on the market!
Human Adipose Derived Stem Cells (ADSCs)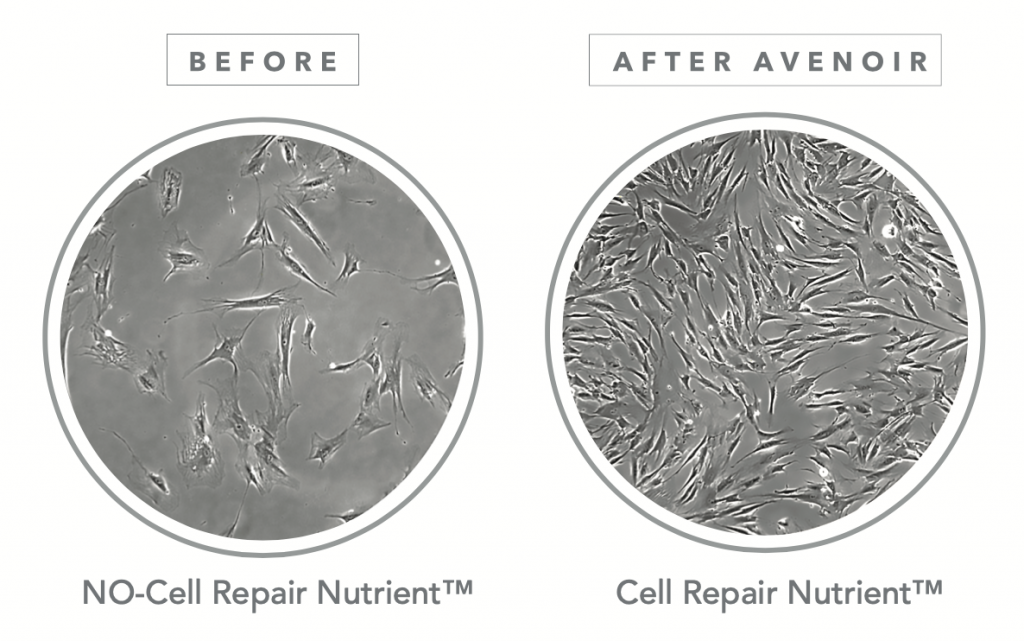 Several clinical studies have shown the benefits of topically applied GROWTH FACTORS to improve the appearance of fine lines, wrinkles, texture, and discoloration. Combinations of GROWTH FACTORS with antioxidants and cytokines tend to show results faster.