Purchase both trial sizes and save an additional $10!
No Coupon Code Required.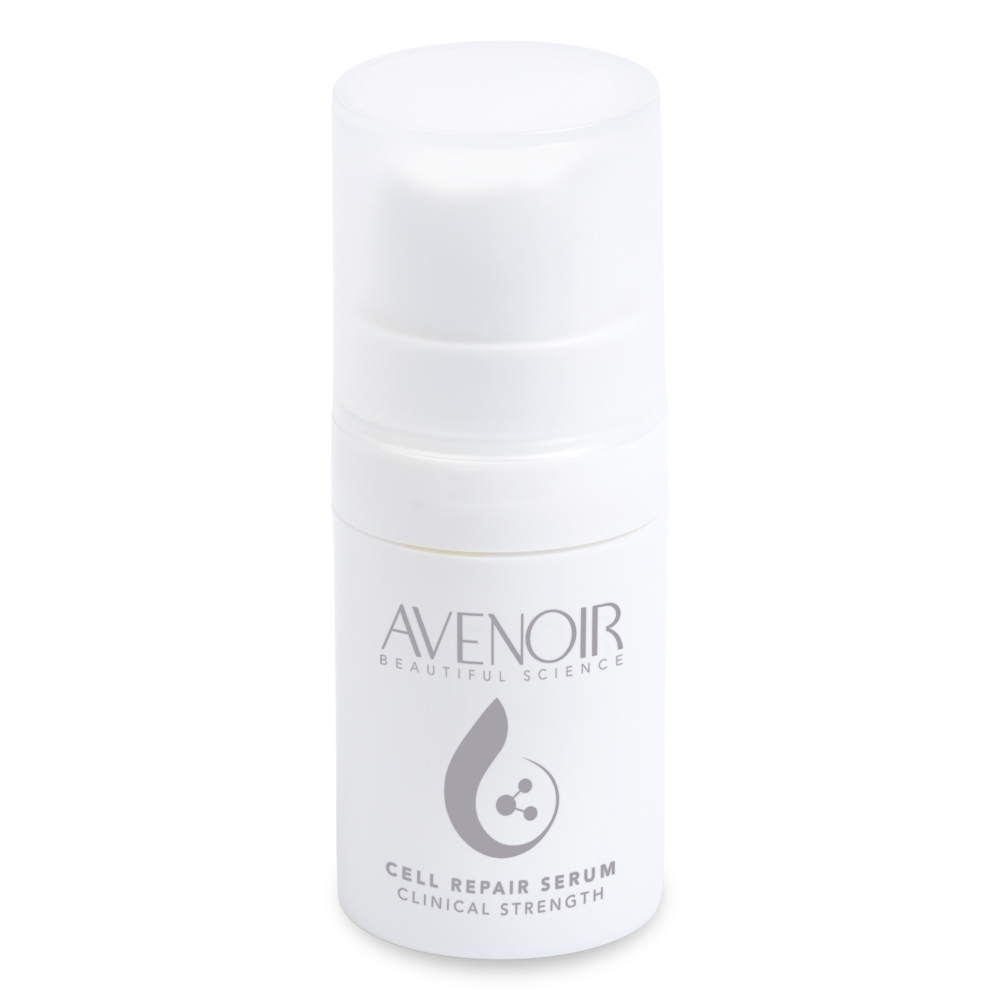 Cell Repair Serum Clinical Strength-Trial Size
Our Cell Repair Serum is a Clinical Strength food for your skin cells.  Our unique formula, found nowhere else in the world, combines over 2,500 growth factors, proteins, and cytokines.
5ml bottle
What is the AVENOIR CHALLENGE?
You want healthier and younger looking skin but don't wish to add to your drawer full of products that did nothing for you…and we get it.
Our goal has always been to make the beautiful science behind our products available to everyone and that's why we're introducing the Avenoir Challenge!
HOW DOES IT WORK?
Purchase our trial size Cell Repair Serum – Clinical Strength or Cell Repair Moisturizer.
Use the product as indicated for at least 30 days or until you run out of product.
We're convinced you'll love the way your skin feels after just a few days but if you don't agree that your skin feels healthier and smoother, return your empty bottle with a brief explanation of your expectations and results. We'll be happy to issue a refund on your purchase!
NOTE: The Avenoir Challenge is only available online via this website and is not available in retail stores or at distributor locations.